Other Products
Background Plates
Our Stock Footage Library includes a series of 1080i High Definition Background Plates for compositing with Green Screen and ChromaKey processes. Utilizing these Background Plates for commercials and music videos, actors can be superimposed into scenes filmed in multiple locations in Europe, Egypt and the United States. Recently, Papa John's Pizza used our Trevi Fountain and Amalfi Coast 1080i High Def background plates for a national commercial. More…
Digital Photographs
We have an extensive catalog of 12-megapixel digital photographs from all of the locations mentioned to the left. In addition, we have High Dynamic Range (HDR) photographs from Rome, Venice, Athens, Rhodes, Corfu, Santorini, and Istanbul. More…
Standard Def Footage
We also have an extensive collection of beautiful NTSC Standard Definition footage of Rome, Venice, and London. This footage is attractively priced and suitable for web use. More…
Licenses
We have "All Media, Worldwide, in Perpetuity" licenses along with more limited use licenses. We will fit our rates to your use - just tell us how you plan to use the footage and approximately how much footage you need and we will work with you to fit your budget. And we have fast turn-around time!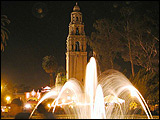 High Def Footage of the USA
We have the 1080 HD footage you're looking for! We have beautiful High Def footage of California, Hawaii, New England, and Louisana.
Our clients include CBS, ABC, NBC, A&E, the Discovery Channel, the Biography Channel, the History Channel, and the Disney Channel along with other television networks and production houses around the world including the Canadian Broadcasting Company and the BBC. Recently, a tv commercial aired in the United Kingdom featured our Paris nightime footage and the 2 hour History Channel Special, "Life After People," included our footage of the Coliseum. The NBC soap opera, "Passions," utilized our Rome footage in over 60 episodes as establishing shots for their subplot, "Vendetta." ABC's "Good Morning America" used our Amalfi footage for a segment about "Romantic Getaways," and our footage of the Egyptian Obelisk in St. Peter's Square was featured on the 2 hour History Channel "Mega-Movers." The History Channel recently aired their 2 hour documentary, "Angels & Demons: Decoded" which featured our 1080i High Def footage of Rome, St. Peter's Square, and numerous other sites and statues that factor in the Dan Brown book, "Angels and Demons." In addition, the Discovery Channel recently aired, "Angels V. Demons: Fact or Fiction" which also contained 1080 High Def footage supplied by VITA Digital Productions.
Recently our Egyptian 1080i High Definition footage was utilized in the three part American Cinema International mini-series, "The Lost Treasure of Ugarit." In addition, our Paris footage was included in an Bert Wolf episode on PBS, our Egyptian footage was used in a History Channel documentary on Nostradamas, and our Paris footage was utilized in a movie shot in Europe.